About us
Two main activities of the company which works by trade mark "Plastmaks" is production artificial pine needles and raw materials. "Plastmaks" known since 1998 in Ukraine.
We are increasing the range of products in dozens of times over the years of activity. Continuous improvement of technologies allows the company to occupy a leading place in Ukraine. More than 200 people work in our production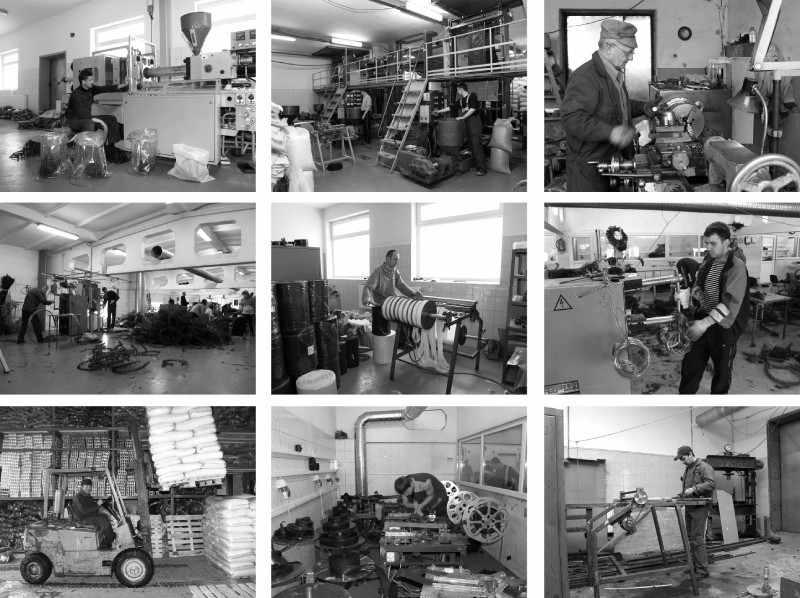 Production volumes and technology
The assortment of of manufactured products includes: wreaths and baskets ritual purpose (more than 400 kinds), Christmas products (Christmas trees, pine trees, decorations), polypropylene film, polypropylene filamentand a wide range of artificial flowers (direct supply from China). Production volumes are: ritual objects - more than 200 000 units per month, polypropylene film - 60 tons per month, PP more than 60 tons. The company offers an assortment of items for manufacturers of ritual and Christmas products and components (PE and metal legs for the production of Christmas trees, plastic and metal frames for the production of funeral wreaths)and kits for the production of Christmas trees cast VIP category on the new technology.
Range of products
Wreaths - 190 samples.
Baskets - 210 samples.
needles from ruff PP film wide range of colors and different diameters.
bouquets.
heads of the flowers for the decoration of the wreath.
PE VIP category tree sizes from 0.5m to 6m. Decorative cast Christmas tree branches.
Artificial trees film.
pine (PVC).
Christmas wreaths and garlands.
Semifinished products - raw materials and accessories for production of Christmas trees, wreaths, garlands and baskets:
film for the production of needles.
ruff - PP.
metal wire - black and covered with a polymer.
accessories for trees and compositions.
frames for funeral wreaths.
Geography "Plastmaks"
Production of "Plastmaks" is in western Ukraine, on the board of Lutsk city (Volyn region): 1, Naberejna str., Veliky Omelianyk, Volyn region, Ukraine. Our products can be purchased as directly at the factory, and our distributors in many regional centers of Ukraine and other cities.
Official about us
Our Company registered in Ukraine, with only Ukrainian capital.
20 years - experience in the production of artificial pine needles. During this time, the company only grew and only increased.
Heads of of producent during this period remained unchanged.